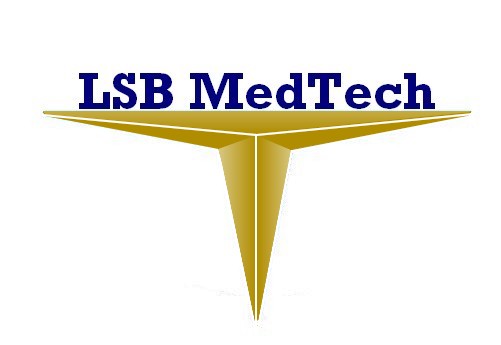 TERMS OF USE
Life Science Business / LSB MedTech provides this site to you subject to the following conditions. By visiting the LSB MedTech website at www.lsbmedtech.nl and www.lsbmedtech.nl , you accept these conditions. Please read them carefully. When you use our website, you are subject to these current terms of use. We reserve the right to change these terms of use. You are responsible for regularly reviewing these terms.
GENERAL
If any part of this agreement is determined to be invalid or unenforceable pursuant to applicable law including, but not limited to, the warranty disclaimers and liability limitations set forth above, then the invalid or unenforceable provision will be deemed superseded by a valid, enforceable provision that most closely matches the intent of the original provision and the remainder of the agreement shall continue in effect. Use of the LSB MedTech website is unauthorized in any jurisdiction that does not give effect to all provisions of these terms and conditions, including without limitation this paragraph.
PRIVACY POLICY
Your privacy is a priority to us. Please read this Privacy Policy carefully. It is important for you to read this Online Privacy Policy carefully to understand what personal information we collect and how we use it. The user expressly authorizes the use of his data for the below mentioned purposes by Life Science Business and all its components, as well as by those companies or institutions that are required to provide the same services and products as the user may require. The privacy policy adheres to the new European privacy law (AVG).
– What personal information do we collect and how do we use it?
LSB Medtech will only collect "personal / company information" from you on a voluntary basis. We may ask for your first and last name, company name, mailing address, telephone number and/or e-mail address. LSB MedTech is responsible for the documentation of your information.
Your personal information may be used internally by Life Science Business to:
provide you with the product information you request;
assist you with your questions about our products and services or use of our website;
evaluate our services and products and to conduct customer surveys.
We also may use your information, with your consent, to send you information that may be of interest to you. When you register online for our service, you may be given the option of receiving informational/promotional emails from LSB MedTech.
– Rights to access your information
The user has the right to access his information files at any time, whereby he has the rights to rectify, delete and inspect this information as described in the legislation for the protection of personal data. To this end, the user must send a signed request including address details. LSB MedTech will then return the confirmation of this.
– Disclosure of personal information to third parties
We will not give, sell, rent, loan or otherwise disclose any personal information to any third party, unless:
we are legally required to do so, for example, in response to a subpoena, court order or other legal process;
it is necessary to do so in order to protect and defend the rights or property of this website.
– Non-personal information
LSB MedTech may share aggregate, non-personal information about website usage with unaffiliated third parties. This aggregate information does not contain any personal information about our users and will be used for analytics only. 
– Cookies
The website of LSB MedTech uses cookies. A cookie is a very small text file containing pieces of data, stored when you visit a website or app. It's designed to help websites and apps to remember what you did in the past. Once you accept cookies, the software on this website, leaves a cookie behind on your hard drive that helps us to identify you on future visits.
Cookies allow web applications to respond to you as an individual. The web application can tailor its operations to your needs, likes and dislikes by gathering and remembering information about your preferences.
Overall, cookies help us provide you with a better website, by enabling us to monitor which pages you find useful and which you do not. A cookie in no way gives us access to your computer or any information about you, other than the data you choose to share with us. 
LINKS
Our website "www.lsbmedtech.nl" and "www.lsbmedtech.nl" link to several other websites. These linked websites are not under our control and we are not responsible for the content on any linked sites. 
IMPROPER USE
You are not allowed to use the site in a manner that would be considered, if published, fraudulent, harassing, obscene, or a violation of any rights of publicity or privacy, or that is in violation of any law or regulation. You agree not to use or attempt to use the site in a manner that could damage, disable, impair or overburden our websites. You agree not to corrupt or attempt to destroy or corrupt any data or information on the site.
COPYRIGHTS
All information provided by LSB MedTech, all facilities present on the website and the design of the website are subject to copyright, with the exception of those cases in which it is expressly stated that the copyright belongs to someone else.
A visitor of our websites may not publish or reproduce copyrighted works or other information stored in Life Science Business without permission from Life Science Business, also not within his own network.
All rights reserved. LSB MedTech and any other names of Life Science Business products or services referenced herein are trademarks or registered trademarks of LSB MedTech Any rights not expressly granted herein are reserved. 
APPLICABLE LAW
By visiting this site, you agree that the Dutch law, without regard to principles of conflict of laws, will govern these Terms of Use and any dispute of any sort that might arise between you and LSB MedTech.
DISPUTES
Any dispute relating in any way to your visit to the site shall be adjudicated in the court located in Breda (The Netherlands) and you consent to exclusive jurisdiction and venue in such courts.
SUPPORT
If you experience any issues or have questions relating to your use of the site, contact our Support center.
LIABILITY DISCLAIMER
Access to this site may include inaccuracies or typographical errors. Changes or improvements are periodically made to the information provided on the site. Such changes may be made at any time by LSB MedTech and/or its respective suppliers. Advice received via the site should not be considered a substitute for professional medical, legal or financial advice and you should consult an appropriate professional for specific advice tailored to your situation.
LSB MedTech and/or its respective suppliers make no representations about the suitability, reliability, availability, timeliness, and accuracy of the information, products, services and related graphics contained on or obtained through the site or service for any purpose. All such information, products, and services are provided "as is" without warranty of any kind. Life Science Business and/or its respective suppliers hereby disclaim all warranties and conditions with regard to this information, products, and services, including all implied warranties and conditions of merchantability, fitness for a particular purpose, title and non-infringement.
In no event shall LSB MedTech and/or its suppliers be liable for any direct, indirect, punitive, incidental, special, consequential damages or any damages whatsoever including, without limitation, damages for loss of use, data or profits, arising out of or in any way connected with the use or performance of the site or related services, with the delay or inability to use the site or related services, the provision of or failure to provide services, or for any information, products, and services obtained through the website or service, or otherwise arising out of the use of the site or service, whether based on contract, tort, negligence, strict liability or otherwise, even if LSB MedTech or any of its partners has been advised of the possibility of damages. Because some states/jurisdictions do not allow the exclusion or limitation of liability for consequential or incidental damages, the above limitation may not apply to you. If you are dissatisfied with any portion of the site or service, or with any of these terms of use, your sole and exclusive remedy is to discontinue using the site and service.
EU office:
LSB MedTech B.V.
Ceresstraat 13
4811 CA Breda
The Netherlands
Contact information:
info@lsbmedtech.nl
sales@lsbmedtech.nl
The UAE office:
LSB MedTech Ltd.
P.o.Box 122022
Sharjah
The UAE